Saturday, April 5th 10am-4pm
You won't want to miss the opportunity to talk with the Experts
Creators of Cutter's Mate & Beetle Bits will be performing amazing demonstrations and educating us on the magic in the tools & Kokomo Founder's Great Great Grandson will be here to enlighten us about the wonders of Kokomo Glass and its history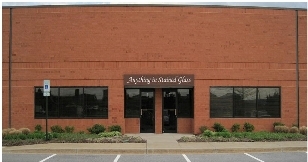 Anything in Stained Glass, Inc. is a multi-faceted, family owned stained glass supply business. Our retail glass and supplies warehouse has been serving craftspeople, students and hobbyists since 1979. We have a large product line and knowledgeable employees willing to help customers with questions and helpful hints. There is something for everyone, whether you are a seasoned artist or beginner, we are a one-stop shop, learning and resource center. We want to be your home for stained glass supplies.
Stop in our store! You gotta see it to believe it!
No Gimmicks, just Great Prices!
As you can see, we are quite diversified and we strive towards these simple goals:

Quality Service
Friendly Advice
Supplies at Affordable Prices!
We specialize in shipping glass to your door via UPS
Our shipping promise is to smartly pack your order so that it is not only safe during shipping,
but will cost the least amount possible.